Getty Images
FRISCO, Texas — Darren Woodson couldn't believe what he was hearing. He didn't believe it.
His older brother, Randy Luke, was lying in the hospital, on his deathbed, according to the oncologist, with stage IV stomach and liver cancer. So Woodson did the only thing he knew to do besides pray: He called the Dallas Cowboys' team doctors for help with a second opinion.
Dr. Dan Cooper and Dr. Drew Dossett sent Luke's scans to the top specialists in the country.
"Drew called me back the next day and said, 'You've got to let him go,'" said Woodson, a three-time All-Pro safety for the Cowboys.
Nineteen days later, on Dec. 12, 2018, Luke died in his sleep. He was 54.
Cancer had touched Woodson's family, like most families, even before Luke's death. Freddie Luke, Darren and Randy's mother, lost her mother, an aunt and two brothers to cancer. But it wasn't until his brother's death that Woodson felt moved to put his name behind the cause.
"I had always been on the sideline as it pertained to cancer," Woodson said. "I saw it, and I heard stories, but I just never was all the way in. I had done some things for the American Cancer Society in the past, but never had the 'heartfelt,' like really was in the fight with them and understood the disease and how destructive it could be. Randy's passing changed my course, totally changed my course on things."
Woodson, 50, played 178 games in 12 seasons for the Cowboys, entering the team's Ring of Honor in 2015. He won three Super Bowls, made five Pro Bowls, intercepted 23 passes and set a team record with 813 career tackles. His resume has many wondering how he has never made the Pro Football Hall of Fame's list of modern-era finalists as one of the best safeties of his era. Soon after his retirement in December 2004, Woodson joined ESPN as a football analyst. He left the sports network in May to concentrate on his booming commercial real estate business as a partner at esrp in the Dallas area.
Woodson's name still resonates with most football fans, especially Cowboys fans.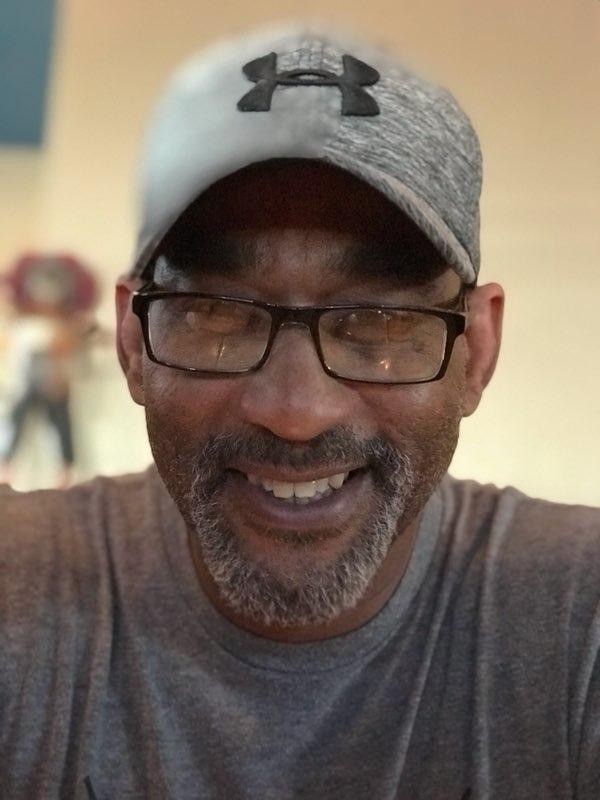 Thus, after Luke's death, Tony Fay, who owns a public relations firm in Dallas, called Woodson about being part of the NFL's Crucial Catch Campaign. Woodson quickly accepted.
Woodson serves as the PSA spokesman for the American Cancer Society's "The Defender," a digital tool that seeks to reduce cancer risk with personalized tips.
"Over 50 percent of all cancers could be prevented through simple lifestyle modifications, like avoiding tobacco, sun exposure, staying fit and healthy through proper nutrition and physical activity," said Jeff Fehlis, the executive vice president of the American Cancer Society's south region. "Darren's shared his personal story, which is not easy to do, but he sees the importance of it. He sees that, 'Hey, maybe there's another brother or sister out there that won't have to go through what I did. '"
After nearly a decade of solely supporting breast cancer, the NFL has expanded its efforts to support the fight against all cancers through its "Crucial Catch" campaign. Since 2009, the NFL has raised more than $20 million for the American Cancer Society and provided grants to health centers in NFL markets across the nation, impacting more than a million men and women via education, navigation or screenings.
"Most people don't know that making healthy, everyday choices can help prevent cancer." Fehlis said. "Crucial Catch aims to raise awareness to reduce cancer risks and help more people catch cancer early, when it may be easier to treat."
Randy Luke had a physical in March of 2018. As far as his family knows, he had no symptoms until complaining of a stomach ache the day before Thanksgiving.
But Luke was as stubborn as he was tough.
"I think he probably had some [symptoms]," Woodson said. "He just never shared them with us. Talking to the doctors, there is no way he didn't experience a tremendous amount of pain leading up to that. But Randy was a hard-working guy who worked every single day. He took no days off. He never called in sick."
At dinner with his ex-wife and daughters the night before Thanksgiving, Luke barely ate. He sat on the couch, dozing on and off and saying he felt uncomfortable and his pants felt "too tight."
"He never said he was in agony or severe pain," Freddie Luke said.
A step daughter picked up Luke on Friday morning for a doctor's appointment and made the decision to take him directly to urgent care. By the time Woodson arrived home to Dallas-Fort Worth from Bristol, Connecticut, that day, his brother was in North Texas Hospital.
Related: Football challenged this undrafted Bears player, but nothing compared to this
"I walked up, and I didn't even recognize him," Woodson said. "He looked nothing like my brother Randy. His eyes were yellow, completely yellow. His stepdaughter said he went straight downhill in one day. Cancer just ravaged him that fast.
"I had never seen my brother like that. He was the life of the party all the time."
Because it was Thanksgiving weekend, it took a while to get answers. All Woodson knew for a while was the scans showed something in Luke's stomach.
But Luke was in great shape. He wasn't a drinker.
So Woodson figured it had to do with Luke's gallbladder.
"The doctor finally told me he was dying," Woodson said. "She said he had stomach cancer, and it's not just in his stomach. It's in his bones, in his body. It felt like a movie."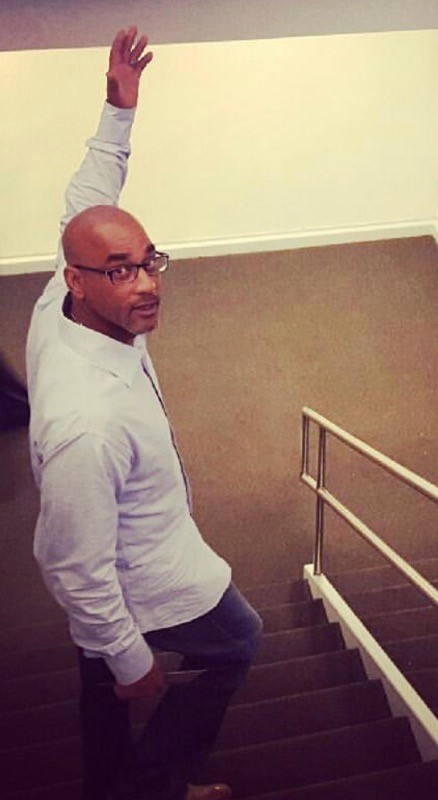 The family took Luke home feeling helpless and hopeless. They took turns at Luke's bedside, around the clock, until his last breath.
His obituary reads: June 19, 1964 – December 12, 2018. It was not nearly enough years for his friends and family.
Luke was born at Luke Air Force Base in Glendale, Arizona. He was a "momma's boy," even his mother agrees.
Luke briefly played quarterback at Carl Hayden High School in Phoenix but then went to work in a warehouse to help support the family. He could drive a forklift "with his eyes closed."
The company he was working in 1995, three years after the Cowboys selected Woodson in the second round, offered Luke the chance to open a warehouse in Dallas. That's how he ended up living close to his younger brother.
But it meant leaving two nephews who were like sons to Luke.
"His anxiety moving to Texas was leaving the boys," Freddie Luke said. "'What are they going to do without me? What am I going to do without them?' I said, 'Randy, there are planes, trains and automobiles. If it doesn't work out, you can always come home.' Once he made the decision, he was so glad he did."
Luke was a father figure to many, but he also had five daughters of his own, including Randi, now 12, and Kynnadi, now 9.
Judging by his funeral, Luke is missed by many.
"There were so many people there I didn't know," Woodson said. "There were people showing up whose kids Randy was helping coach in football. I was like, 'Wait a minute, how is he helping coach football when his daughters are cheerleaders?' They're like, 'Man, you had no idea.'
"He was a special guy."