Getty Images
Only in recent years did former NFL players Marcus Robinson and Adrian Peterson discover they are related.
Distant cousins, as it turns out.
But their shared traumatic experiences of having young sons afflicted by cancer connected their lives even more inextricably.
Peterson, not to be confused with future Hall of Fame running back Adrian Peterson, now of the Washington Redskins, sadly lost his 7-year-old son, A.J., to a rare form of inoperable brain cancer (Diffuse Intrinsic Pontine Glioma or DIPG) in 2015.
Robinson, 43, a former wide receiver with the Bears, Vikings and Ravens, was a teammate of Peterson's for two years in Chicago. Robinson's son, Marcus Jr., was diagnosed with leukemia in 2015 at the age of 10 and has survived.
Both former players have become outspoken about their devastating experiences and their increased reliance on faith, family and friends to carry on.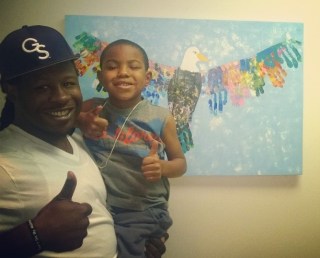 Asked to recall his initial reaction to hearing that his son, A.J., was diagnosed with brain cancer, Peterson, 39, said of the eldest of his four children:
"Stunned, but as a Christian, having faith … this is what the doctors say. But I believe in God. Keep the faith all the way to his last breath. That is what faith is. You can't see it, you can't smell it, you can't taste it. You just have to believe it. And we did.
"And even now, I think He is using us as a strong family with this interview that it helps others, whether it is coping with it or understanding it so they can help others who are going through whatever their life issues are. You can overcome it. We still talk about him every day, whether it is sharing a laugh about how silly A.J. used to act. Or how funny he was or how he used to dance. And how he was a great big brother. Aaden is our oldest now and when he does things I remind him that A.J. would be proud of him now for stepping up and taking care of his sisters."
Robinson and his wife, Keyomi, who live in northwest suburban Chicago, were understandably shocked to learn Marcus Jr. had leukemia.
"It was April 19, 2015," Robinson recalled. "There was a white bump on the back of his leg. We were going to church that morning and he was limping. And I was saying: 'Are you sure you are OK?' And I told him to lay in the bed and let me see. It was just a little white bump on the back of his leg, right behind his knee. It was his left leg. And from watching National Geographic, I am thinking that he got a spider bite because it looked red around it like it was infected. So we just took him to Immediate Care, just to get checked and make sure everything was OK. She looked at it and said: 'Yeah, we need to drain it.' It seemed infected."
Initially, there seemed to be no reason for the Robinsons to be overly alarmed.
"We came back home, changed clothes and took him over to Sherman Hospital (in suburban Chicago) and they said they were going to run some blood tests because they wanted to see what kind of spider bite, if it was a spider bite," he said. "When she took the first blood, she was like she didn't like the way it looked. So she wanted to re-test it. And then she told us that his hemoglobin is really low. 'We need to send him to a hemoglobin specialist.'"
The Robinson family was dispatched by ambulance to Advocate Medical Center in Park Ridge, Illinois. They were told the disturbing diagnosis that night.
RELATED: Chris Doleman will 'whoop' his brain cancer'
"He was 10 at that time. When the doctor first came in to tell us, he wanted to tell us in front of him. And we said no," Robinson said. "Because the first thing when a kid hears cancer, they think die. So I said, 'No, just talk to us (parents) first.' So he took us into a room and told us about it. And we just let (Marcus Jr.) know that there was something wrong with his blood and they were going to work to fix it."
The conversation soon grew quiet in Marcus Jr's hospital room and the atmosphere became somber.
"I actually had to leave, so I pretended I had to go to the car to get something," Robinson revealed.
"And I went to the car and I screamed and cried. Because I didn't want to do all of that in front of him. I didn't want him to see fear in me. It was unbelievable. I was scared. I just didn't know what to expect because we didn't know how curable it was. They didn't give us all the details at that point in time. It was really, really rough, man.
"It was in the doctors' hands. And then you read all the stuff about the medicine he has to take and what it is going to do to his body. How he is going to respond to it."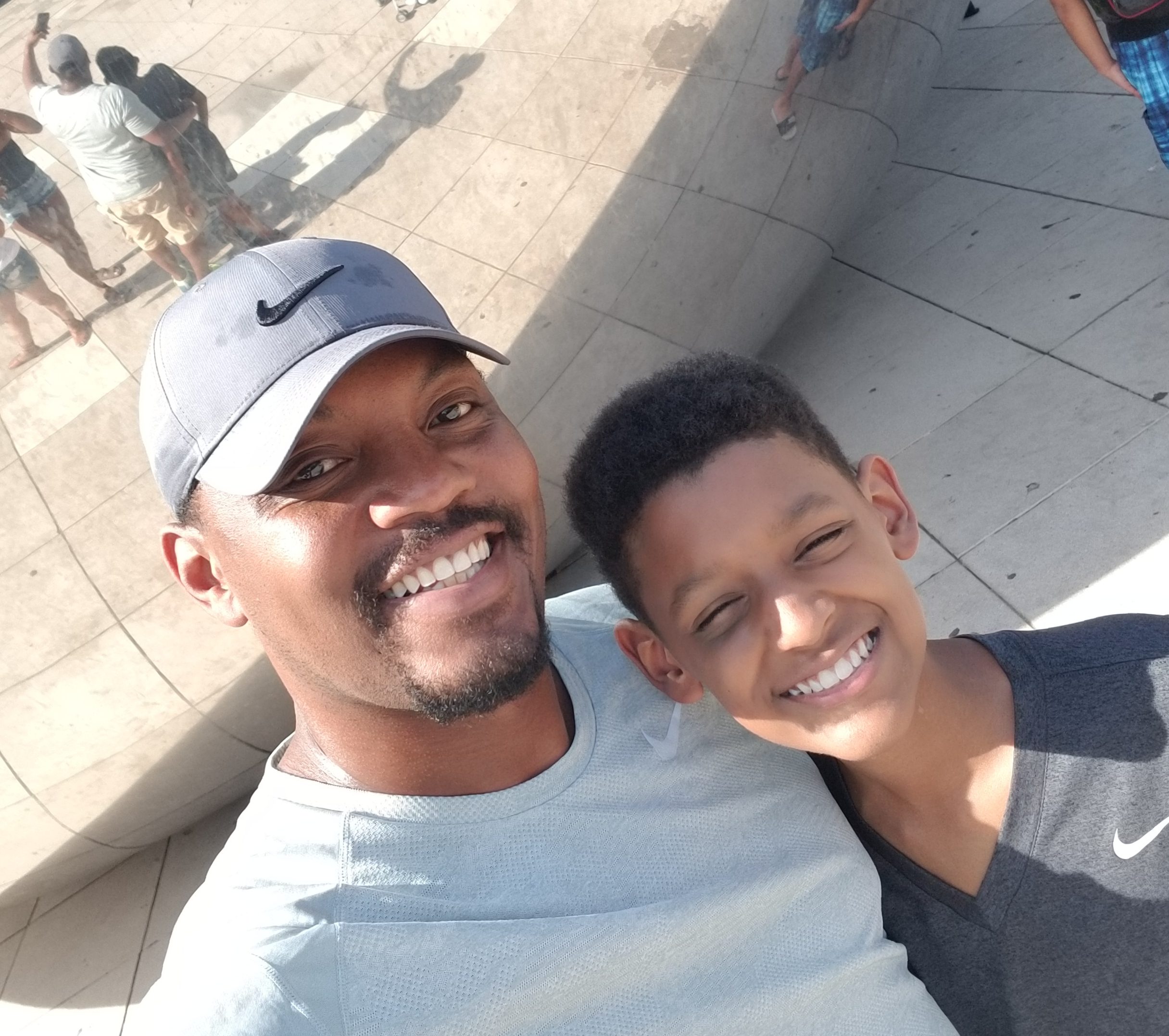 The road to recovery has been successful so far for Marcus Jr., who is now a 5-foot-11, 112-pound 13-year-old. His older sister, Mikayla, is a star volleyball player at South Carolina.
"My wife was praying all the time and she was with him all the time," he said. "My wife has done a fantastic job of running his medicine, what he was taking. She was there consistently every day."
There have been occasional setbacks, but Marcus Jr. seems to be responding well.
"We had one episode when his legs got really weak at home and he was crying," Robinson said. "I kind of sat him down and talked to him. "I said: 'Hey, listen. Something to think about is that your image and what you are the head of … I know it's hard sometimes, but sometimes you have got to fight through it.'
"So we sat there and talked and prayed. He gets up and he starts walking. We took him to the doctor but he ended up being fine. We had to have a positive vision.
"Last month (August) was his last treatment. So he is done now. But he goes again because they want to do an EKG and a scan. The rest of the time he will go in every three months, just to check how his spleens are. After next year he will go in once a year."
Peterson's story did not have a happy ending, but his wife, Angela, and the rest of the immediate family are learning to cope. Angela helped raise nearly $40,000 on a Facebook GoFundMe page under the hashtag #AJsoars.
"The support we had, it was endless," said Peterson, who is now a motivational speaker and has worked to overcome a speech impediment. "I don't even want to name names because so many people were with us. Bringing food or sponsoring this, or coming to watch our kids or contacting the hospital, having people in Florida come and cut our grass or putting the trash out … fund-raisers, support groups, prayer groups … so many people that just reached out. I wouldn't be able to mention one without mentioning the others."
Peterson, a sixth-round draft pick as a running back by the Bears in 2002, recalled the scenario in which A.J. was diagnosed with a rare form of brain cancer.
"I had taken my kids down to my mom and dad's house in Florida. And this was like June 10," he said. "They went down for a week and I came back on June 16 and my mom and dad and my sister had said that A.J. had been a little wobbly. Fumbling around. We thought at first that maybe it was because he wasn't wearing his glasses for the full time."
So Peterson and his wife took him to see an eye doctor who said: "He's fine as far his vision."
The next step was to find a pediatrician in Jacksonville, Fla., where the Petersons had lived for one offseason.
"So she examined him and she said that if we didn't have what we needed, go get it now and go to the emergency room because you guys might be there for a while," Peterson, said. "She couldn't give us the proper diagnosis because she hadn't read those tests. But being in the medical field, I think she knew something wasn't right.
"We go that afternoon to the emergency room and they see a mass on his brain stem. We are believers and we are believing in God that we are going to be healed. They gave us the details of the location of it on his brain stem, which means it is inoperable.
"The way they explained it to us is that your brain stem is like a cable wire with 100 million different cells. And when it is wrapped up in all that, there is no way you can go in and pretty much clean it all out. It's not possible."  So he began radiation treatment.
"Those were kind of the 'grace' months. So he was back well, in school," Peterson said.
Three months later, "Make-A-Wish" had granted A.J. and his family a trip to Disney World in Orlando. They made the long flight from Chicago.
"But the morning of that, he declined massively. He couldn't sit up," Peterson said. "We didn't actually get to go to Disney, but 'Give Kids the World Village' (for children with life-threatening illnesses) is an extension of Disney and they have little roller-coaster rides within the commons. There are like over a hundred small villas where you live. You stay there.
"We rented a van and drove back to Gainesville and that's where we spent the last three months of his life. We would spend a week at my parents and go on the weekend to my in-laws.
"We were not able to come back to Chicago … he passed.
"On Feb. 17, that's when he took his last breath. We hugged him and told him: 'Great job, son.'
He touched a lot of people."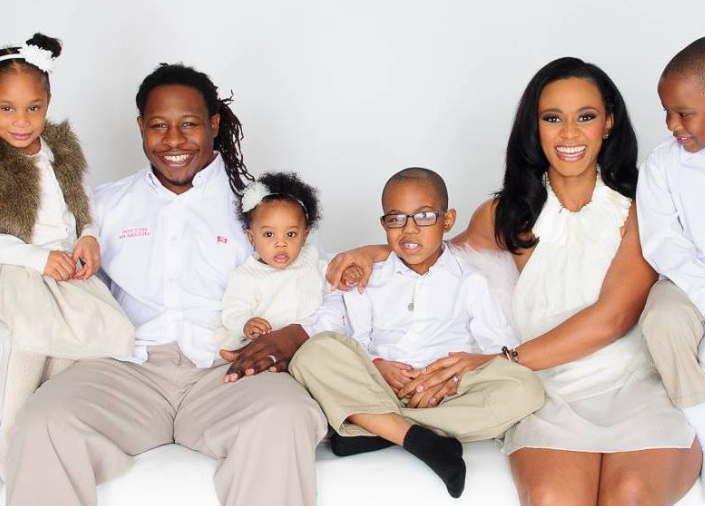 Fred Mitchell, who was a sports columnist for 41 years with the Chicago Tribune, is the author of 12 books and the namesake of the Fred Mitchell Award (www.fredmitchellaward.com).